Ready to Book Your Event?
Our friendly team is here to help! Fill out the form and we'll get back to you within two business days.
Request a Venue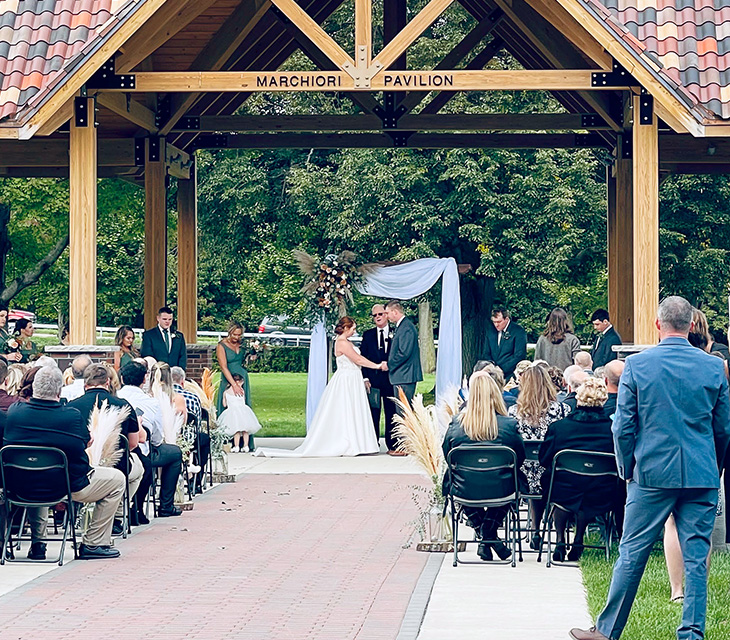 How We Can Help
Your wedding is one of the biggest days of your life, and you deserve to enjoy it! It's why we work hard to anticipate any hiccups and find solutions that will make your wedding a success from start to finish.
Early Venue Access
Parties can access their venue early to set up decorations comfortably before guests arrive.
Backup Indoor Locations
Our spacious campus offers alternative indoor locations for rent in the event that weather impacts an outdoor wedding.
Expert Vendor Recommendations
From bakeries to DJs to officiants, we have a list of trusted vendors that we can recommend. Plus, we are comfortable working directly with them to simplify your to-do list.
Stunning Photo Ops
Located at the foothills of the Allegheny Mountains, St. Bonaventure University provides a panoramic backdrop for you and your wedding guests anytime of the year.
Download Our Complete Wedding Guide
When it comes to your special day, we leave no detail unexplored. The St. Bonavenue Wedding Guide is the quickest way discover everything we have to offer – from ready rooms to catering menus to after parties.
Hear It From Our Guests!
We can't begin to express how happy we were to have held our daughter's rehearsal dinner and wedding reception at St. Bonaventure University. The staff was professional, friendly, and amazing! We utilized both the Marchiori Pavilion and the William C. Foster Memorial Courtyard over the 2 day event and couldn't have been happier. Both nights the food was delicious and the venues were stunning. We would book St. Bonaventure for any event in a heart beat.
Cindy Christensen, Lezcano Wedding
Popular Venues For Your Wedding
Personal Touches
St. Bonavenue is more than just beautiful venues. It's the customizable services you need to make your wedding a success.
Get Ready With Us! Take Advantage of Our Bridal Suite
Our spacious suite is a convenient multi-room space for parties to get ready in on the big day. Whether you need a peaceful spot for hair and makeup or a beautiful backdrop for photos, this suite is here for your every need!
Conveniently close to our most popular wedding venues

Features spacious dining room, bathroom and vanity area

Available 24 hours prior to the wedding for easy drop offs
Why St. Bonaventure?
Located at the foothills of the Allegheny Mountains, St. Bonaventure University provides a panoramic backdrop for your event any time of year. The 500-acre campus is nestled between the village of Allegany and the City of Olean in an expansive region of natural beauty known as the Southern Tier. 
You and your guests can arrive at the university by car, bus or commercial airlines, which land in Buffalo, N.Y. and Erie, P.A. While in town, you can always take advantage of the aforementioned Allegheny Mountains, also known as the Enchanted Mountains. The 5.6-mile trail is perfect for runs, hikes or bike rides along the Allegheny River.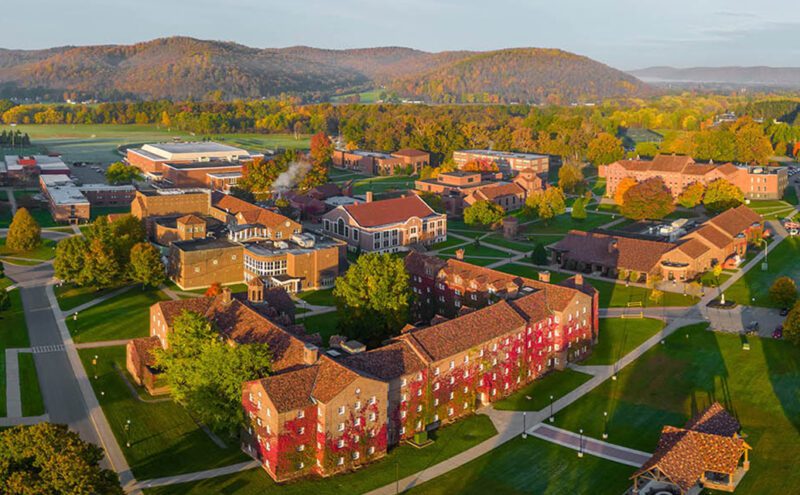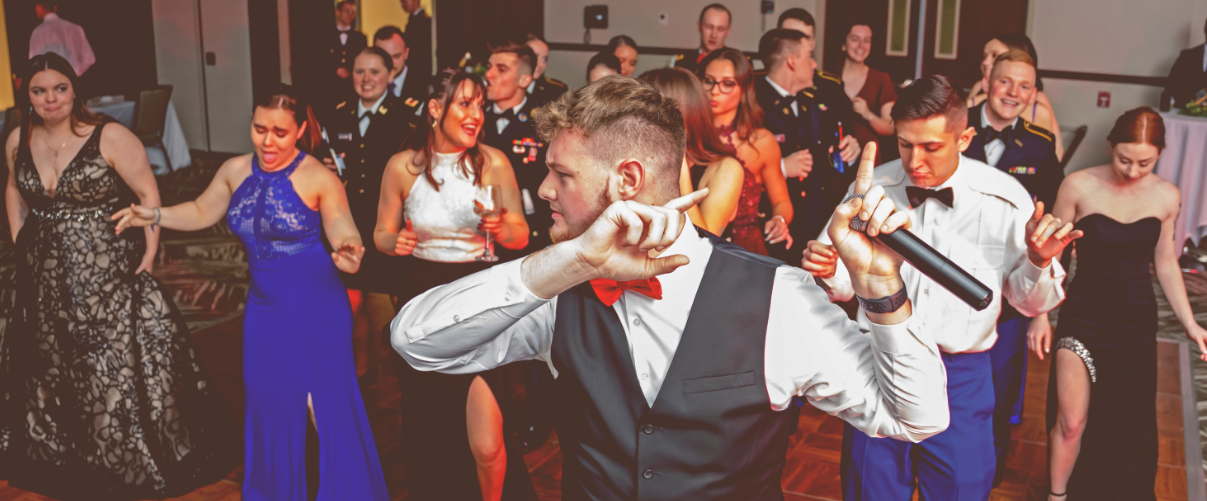 Let's Connect on Your Event!
Whether you know exactly what you want or you're looking for some guidance, our friendly team is ready to help! Fill out a form to give us whatever details you have, and we'll be in touch within two business days to get your event rolling!