Ready to Book Your Event?
Our friendly team is here to help! Fill out the form and we'll get back to you within two business days.
Request a Venue
How We Can Help
Our team will get to know the unique goals and objectives of your corporate event so we can help you hit the mark every step of the way.
Large Capacity Threshold
Our venues can accommodate large groups for your corporate event. Plus, our campus provides plenty of space to walk around on breaks or during mealtimes.
On-Site Support
Our team serves as your concierge service throughout the event. We can greet attendees and help them get where they need to be. If something requires our attention, we are never far!
Dynamic Room Setups
There's not a bad seat at St. Bonaventure University! From half-moon to theater to living room-style, our venues can be arranged in various formations to ensure guests can stay engaged with the program.
A Learning Atmosphere
A university is designed for learning. We offer lecture halls and classrooms with podiums, whiteboards and ample electrical outlets so your group can share information with ease.
Hear It From Our Guests!
This was our 2nd event in the past 7 months and both were excellent. The staff was very attentive and friendly. I enjoyed making the arrangements with Angela - she was very helpful and patient! We look forward to holding future events at the Marchiori Pavilion!
Jim Sorokes, Dresser-Rand Retiree Group
Popular Venues For Your Corporate Event
Personal Touches
Your colleagues deserve a seamless event from start to finish. We offer the customizable services you need to make your corporate event a success.
Why St. Bonaventure?
Located at the foothills of the Allegheny Mountains, St. Bonaventure University provides a panoramic backdrop for your event any time of year. The 500-acre campus is nestled between the village of Allegany and the City of Olean in an expansive region of natural beauty known as the Southern Tier. 
You and your guests can arrive at the university by car, bus or commercial airlines, which land in Buffalo, N.Y. and Erie, P.A. While in town, you can always take advantage of the aforementioned Allegheny Mountains, also known as the Enchanted Mountains. The 5.6-mile trail is perfect for runs, hikes or bike rides along the Allegheny River.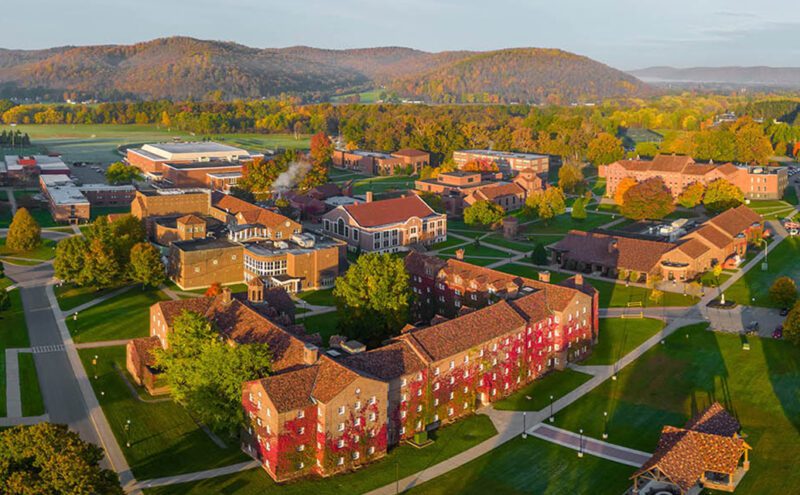 The Support You Need Your Corporate Event Planning Checklist
A well-planned corporate event brings people together in creative ways and leaves a lasting impression, but a haphazard one will have people looking for the door. To ensure your corporate event is set up for success, we've made an easy to reference corporate event planning checklist.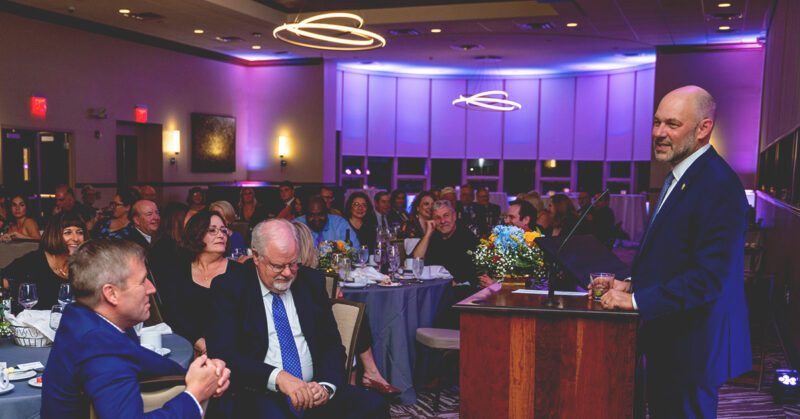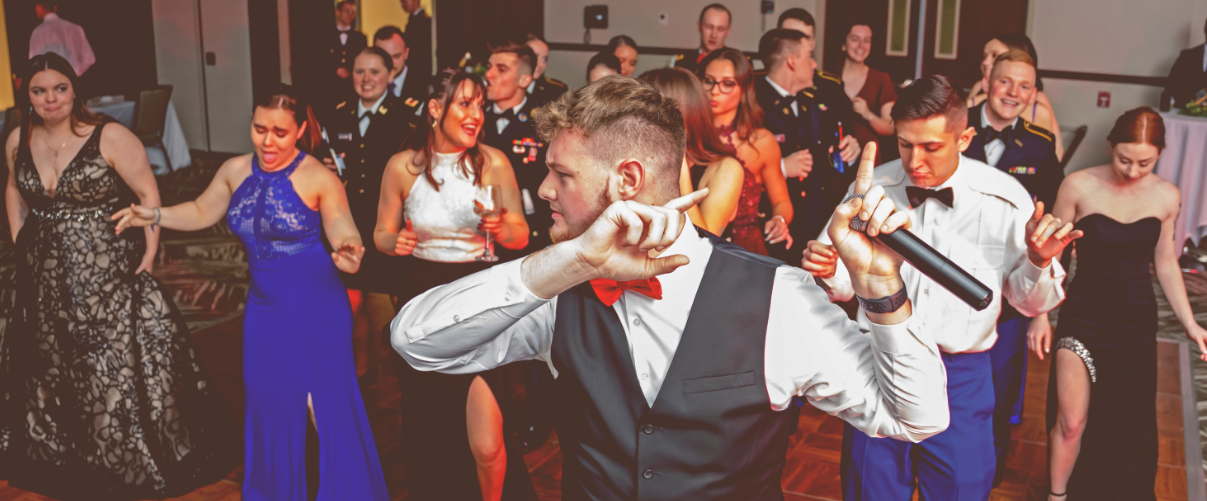 Let's Connect on Your Event!
Whether you know exactly what you want or you're looking for some guidance, our friendly team is ready to help! Fill out a form to give us whatever details you have, and we'll be in touch within two business days to get your event rolling!